William M. Weinberg
Download VCard
Phone: (949) 474-8008
Fax: (714) 559-4977

19200 Von Karman Ave #380
Irvine, California 92612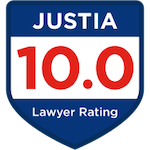 William Weinberg was born, raised and educated in Orange County, California. He graduated from Chapman College (now Chapman University) with a degree in English Literature and a Juris Doctor from Western State University. He is admitted to practice in all California courts, as well as the United States District Court, Central District.
Mr. Weinberg has many professional relationships, notably with the Orange County Bar Association and the California Public Defenders Association. With over 100 trials and preliminary hearings, and thousands of cases successfully represented, Mr. Weinberg has given his time to training future attorneys in the art and practice of trial work at both the graduate and undergraduate level.
Mr. Weinberg represents clients in virtually every facet of DUI defense, ranging from vehicular homicides to license suspensions and Department of Motor Vehicle (DMV) hearings. He understands that every client demands a vigorous defense regardless of the charges or the client's background. As a skilled DUI defense attorney, attends numerous seminars to maintain his practice at the highest level. His practice is limited to criminal matters only and concentrates his time on guiding clients through a very challenging process to a successful conclusion.
Education
Juris Doctor, Western State University, College of Law
Bachelor of Arts, Chapman College
English Literature
Jurisdictions Admitted to Practice Admitted to all State Courts
United States District Court, Central District

Professional & Bar Association Memberships
Orange County Bar Association
California Public Defenders Association
Career Summary
Tried nearly a hundred cases to verdict.
Matters We Represent
DUI
DUI with Injury
DUI Murder
DUI Manslaughter
Felony DUI
Multiple Offense DUI
Suspended Licenses
Probation Violations
Reckless Driving
DUI Drugs
Under 21 DUI
Forced Blood Draws
Refusal DUIs
Field Sobriety Test Challenges
Preliminary Alcohol Screening Challenges
Checkpoint DUIs
Blood and Breath Test Challenges
Marijuana DUIs