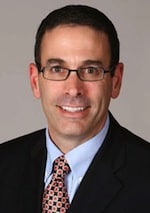 Proven Results
After fleeing from the police following a DUI stop, Alexa abandoned her car. Charged with various felonies and facing State Prison time, Alexa's case was reduced to a misdemeanor and she served her time in an alternative sentencing program.
Orange County DUI Attorney
Every year approximately 200,000 people find themselves arrested on a DUI-related offense in California. A DUI arrest can result from something as simple as driving after drinking a couple of glasses of wine to the unintended but foreseeable consequence of killing someone when driving under the influence, which can result in the serious charge of second-degree murder. Even a first-time DUI arrest, with a blood alcohol level at or even below .08%, can have a serious impact on your life, including the suspension of your license to drive, DMV points, probation, fines and fees, among other consequences. Needless to say, the financial consequences of even the first-time DUI conviction hits even harder when your automobile insurance renews.
The goal of any DUI defense is to get the charges dismissed or reduced. While that is not always possible, especially when the prosecution has a strong case, a good defense can often mitigate the impact on sentencing. The prosecution always wants to throw the full weight of the law on the defendant and without a good defense that is exactly what will happen...and in short order. If you have been arrested for any DUI-related offense, you need an experienced defense attorney on your side.
An arrest for DUI has immediate consequences as your license to drive is suspended and you are given a temporary 30-day license. Therefore, the most important step you can take after getting arrested for a DUI is finding the right attorney. The California DUI laws are confusing and at times indecipherable. If that is not enough, there are two components to a DUI arrest: the criminal charge and an administrative hearing. The window of time to challenge the suspension of your driver license in the administrative hearing is only ten days! You cannot waste time and you should not step into this potential minefield without the help and advice of an experienced Orange County DUI attorney.
The courts and prosecutors have imposed ever harsher punishments on drivers who are convicted of DUI. The legislature has heard a message loud and clear from the public: Punish people who drink and drive. If you have been arrested for DUI, you must act quickly. Procrastination, trying to go it alone, or hiring an attorney without experience in this complicated area of law can and probably will result in imposition of the full force of the law, both criminal and administrative punishment. William Weinberg is a seasoned DUI defense attorney; he knows the ins and outs of the DUI laws and will defend your case to every extent possible. William Weinberg has successfully defended hundreds of people from the harshest consequences of these laws.
Through his many years of experience Mr. Weinberg has gained the skills and practical knowledge necessary to defend the complicated, yet routine, DUI criminal and administrative proceedings. The prosecutor's office ant the DMV hearing officers see these cases day in and day out. But for the DUI defendant, this is a unique event. Mr. Weinberg will make your case stand apart from others in order to obtain the best possible outcome. He does not use a "cookie-cutter" defense strategy; every case presents a unique set of facts and therefore a unique defense strategy He limits his practice and does not assign cases to other attorneys so that he can give each individual client his personal attention.
William Weinberg represents clients throughout Orange County from his centrally located Irvine office. He defends the entire range of DUI- and DMV-related matters from simple, first-time offenses to DUI murder. When you contact Mr. Weinberg, he won't try to "scare" you into hiring his firm. Rather, he will explain the legal process to you and describe the options available to you based on the specific facts of your case. His goal is to make sure you make an informed decision regarding your defense and that you go into the process understanding how it works. He understands how confusing and frightening this process can be. His obligation to you is to educate you on your options and provide you with the best defense possible. His mission is to maintain excellent communication with his clients throughout the process. While getting arrested and charged with a DUI is never a pleasant experience, Mr. Weinberg endeavors to replace the burden of fear and unknown consequences with the security of the best defense strategy available to each client's unique case.
William Weinberg is an experienced Orange County DUI lawyer with proven results. He will vigorously defend your rights under the law. Contact Mr. Weinberg at any time to set up a confidential consultation without charge. He will work with you and your family to provide a fee structure that best suits your circumstances.